The main service we offer to our customers is customised software solutions. We see our customers as business partners and make sure that we can meet their needs by constantly improving our products and staff quality.
Before we implement a software project, we first investigate the business structure and requirements. This ensures the most suitable and efficient solution.
The software is developed by our experts at our head office. Depending on the project requirements, this can also be performed at the customer office for a certain period of time.
The software implementation methodology and documentation quality of our Custom Software Projects have evolved along with the standards of global companies we work with and GMP (Good Manufacturing Practices).
We deliver projects together with the source codes after acceptance tests and customer approvals.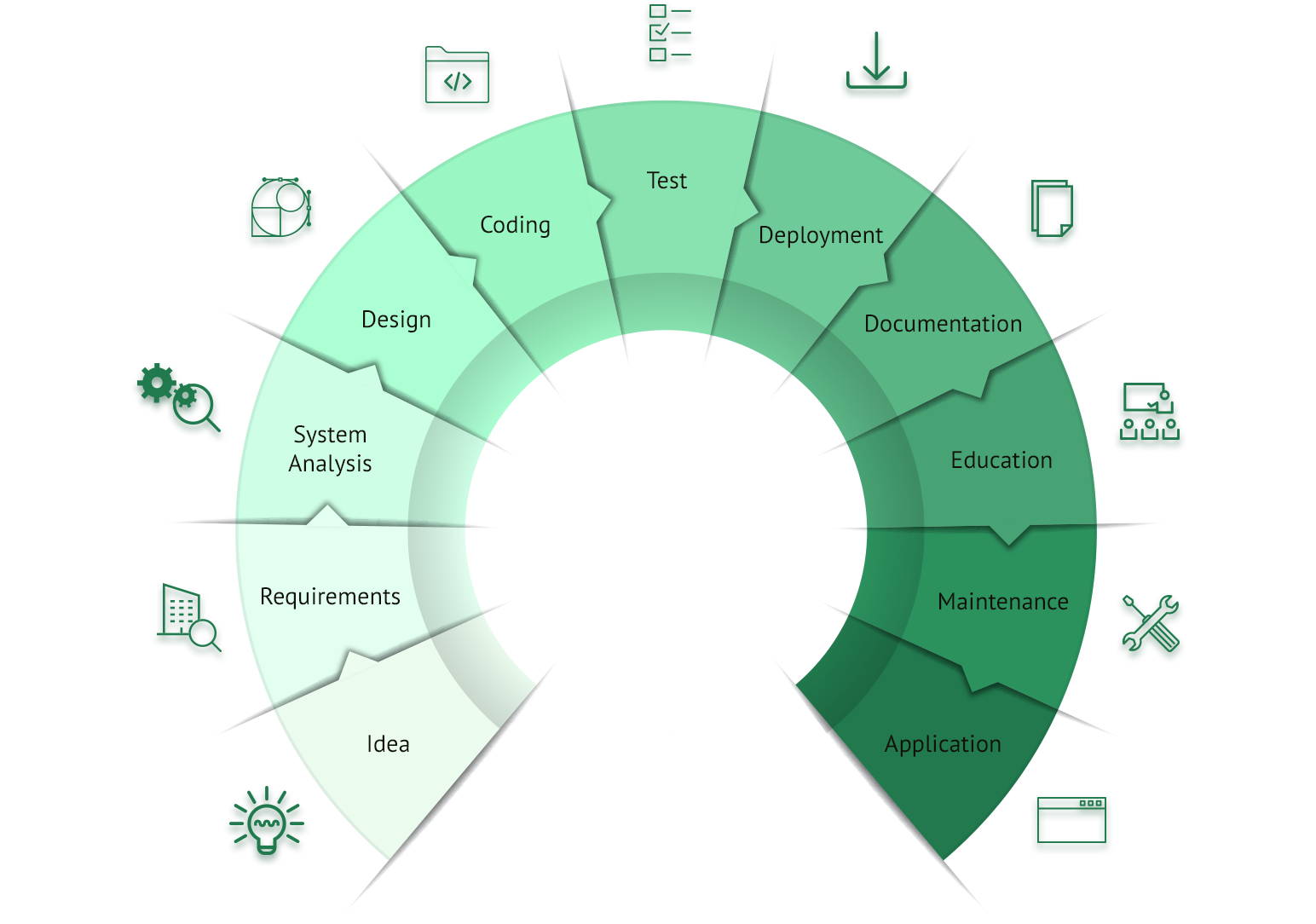 Caretta has the necessary infrastructure and knowledge to produce an affordable and high quality software solution by utilising latest development tools.
We employ a systematic approach to the factors affecting the quality of the project. In this way, we can effectively meet your expectations.
1- Business Requirements: After analysing the business structure and processes of your company, we establish the business requirements.
2- System Analysis: Our team of analysts, project managers and software architects select the right technologies and complete the project analysis and the project plan
3- Design: We choose the appropriate software and hardware infrastructure during the architectural design. If the Project includes a "concept design", then we create conceptual design proposals at this stage. We obtain customer approval by preparing the functional specification document.
4- Coding: Our software team completes improvements in accordance with project plan under the supervision of project managers. We share project development reports with our client at specified time intervals and organise project follow-up meetings on designated dates. Our project managers are constantly interacting with our customers during project production and customer feedback is evaluated by the team.
5- Tests: We are aware of the importance of testing processes. For this purpose, we prepare various test scenarios and carry out software, integration, performance and security tests under the control of our project managers. After end-user testing, the implementation stage is reached.
6- Implementation: We install the solution into the production environment and provide a development environment in which new development requests can pass through the testing and documentation processes.
7- Documentation: In this step, we share mainly 4 sets of documents with our customers.
Functional specifications
Technical specifications
Design Specifications
User Manual
8- Training: Trainings are given at both at key user level and IT staff level.
9- Maintenance and repair: We report our maintenance and service activities monthly as outlined on service level agreement. We ensure that our service performance meets our customers' KPIs.